Special Replay Weekend – October 13th – 15th
Special Replay Weekend • October 13th – 15th
Everything You Need to Know About
PREVENTING, TREATING, AND BEATING CANCER

Packed into a powerful 3-day event that you can watch FREE on your computer or mobile device.
Replay Weekend Oct. 13th – 15th
Starts Thursday morning, Oct 13th
@ 8:30am US Eastern / 5:30am US Pacific
40 Top Doctors, Scientists,
Researchers, Clinicians, and Natural Health Experts from Around the World
Ty & Charlene Bollinger
Your Hosts and Co-Founders of The Truth About Cancer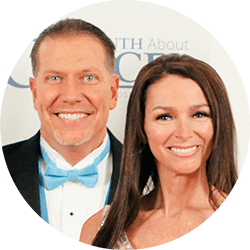 Numbers don't lie. 1 out of 2 people alive today WILL get cancer. Let's fix that.
During this Powerful 3-Day Event, You'll Discover…
How To Heal Cancer Naturally
Dr. Rashid Buttar presents 7 Advanced Strategies for Healing Cancer Naturally, without drugs, chemo, and radiation.
The Ideal Anti-Cancer Diet
Dr. Joseph Mercola and Dr. David Jockers present the ideal diets for Cancer patients and those who want to prevent Cancer.
Real Evidence and Real Results
Every presentation backed up with patient case studies, scientific data, peer-reviewed literature and real results.
** PLUS – HUGE Bonus: Just show up on the LIVE stream to watch the event and we'll give you a FREE DIRECTORY of all 40 speakers and experts' contact information.
Register now to reserve your spot. Event replay starts October 13th at 8:30 AM ET.
2017/10/05 13:00:00 UTC